Customized Hershey Experiences
Learn more about the unique place that is Hershey, Pennsylvania. Jim will customize a presentation for individuals, service organizations, school groups, families and business clients. Especially for business leaders, prospective new residents, business guests and visitors who want to learn more about:
Mr. Hershey's background and history
Hershey heritage, history & culture
The "Hershey Idea"
The uniqueness of Hershey, PA
Hershey as a destination location
The Hershey Entities
The Hershey businesses
The Hershey legacy
Diversity of the region
Hershey Heritage Tours
Jim will begin your two- to four-hour personalized executive VIP experience with a presentation on Hershey's background and culture. Then join Jim on a driving tour of the town that Mr. Hershey created. This tour showcases the unique aspects of the town of  Hershey to clients and executives. Get ready to experience: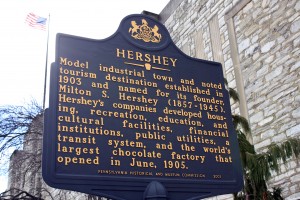 Hershey history, culture and businesses
Connections between the Hershey Entities
Local historical sites
A tour of the Milton Hershey School
Recruiting & Relocation Orientation Experiences
This service is targeted toward prospective and new residents to the region. Jim will begin this two- to four-hour personalized experience with an overview of Hershey's background and culture. Then join Jim on an experience that can incorporate: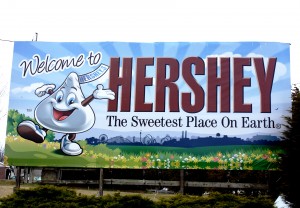 Overviews of the Hershey business environment
Business connections between the Hershey Namesake Entities
Driving tour of the region and residential communities
Overview of local school systems and neighborhoods
Contacts to local professional services needed for relocation
 Aerial Tours of Hershey and the Local Region
Jim will help you plan and schedule your 30- to 60-minute aerial tour of Hershey, Lancaster's Amish Country, the Susquehanna River basin and central Pennsylvania.
Flights originate from Reigle Airport in Campbelltown, a ten-minute drive from Hershey
Flights are given by FAA Certified Commercial Pilots
Flights are weather dependent and must be scheduled three days in advance
Three passenger maximum; weight restrictions apply
Contact Jim to schedule your experience (717-298-0383).